The Team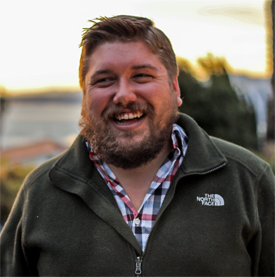 Edward Darren
Brew Master & Founder

Sometimes he goes by Edward, sometimes Darren. Either way, he is our fearless leader and an absolute stickler for quality. Edward Darren was born, raised, and currently resides on the farm where the brewery is located. He grew up farming and working on this unique property and is skilled in all things "ag". He studied Wine and Viticulture at Cal Poly SLO. There he built upon his knowledge of ag and fermentation sciences. Edward Darren oversees all brewery and farm operations. In his (scarce) free time, he can be found playing the Banjo, guitar, bagpipes, and a handful of other instruments.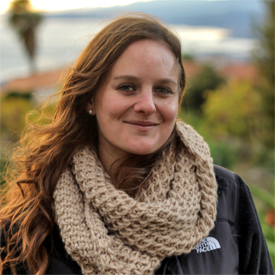 Jill
Sales/Marketing & Founder

It's Edward Darren's job to brew the beer and Jill's job to sell it. With a previous background in sales and customer service, Jill manages the beer club and all beer sales. However, don't let her business savvy fool you. Jill is a vital part of the beer development and tasting team and has come up with some of our favorite beer ideas! In her free time, she can be found playing soccer and cooking.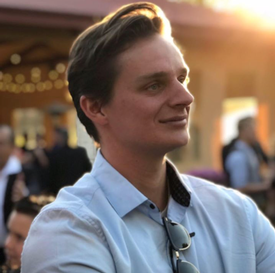 Chris
Jack of All Trades

Chris, brother to Jill, joined our team "just for one wine harvest". Chris is a city boy, skilled and educated in film. Once harvest was over, Chris realized that wine and beer production were things that he really enjoyed. Chris is quickly becoming a versatile member on the Team. In his free time, Chris can be found quoting "The Office" and editing small projects.
---
Monk & LucyBrewery Pups

Monk, also known as "Chunky Monkey", is one of the calmest dogs you'll ever meet. He provides love and affection to the Smoke Mountain Team and is essential when we get a bit too stressed. In his free time, he can be found playing tag and napping in the sun with Lucy. Lucy is the youngest team member here at Smoke Mountain. She's as cute as a button and is working hard to not jump on people. In her free time, Lucy can be found wrestling with Monk and chasing farm cats.